Oscar's Road Geek Souvenirs Collection -- page 2 (Nevada)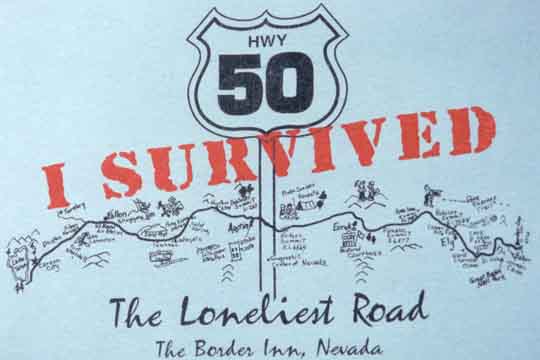 I got this T-shirt on my 1996 cross-country road trip, to which I added US 50 across Nevada in response to the state's promotion of the road as the "Loneliest Road in America." (Actually, there are other roads are also strong candidates for that honor, one of which is covered later in this collection.) I got this at the Border Inn, which is out in the middle of nowhere on US 50 at the Nevada-Utah border.
Also sold there was the beyond-tacky "Pleasure Points of Nevada" T-shirt, showing a map of Nevada with whores on each side, marked with the locations of the state's licensed bordellos. I took a pass on that one, since I was sure I would never dare wear that T-shirt, and since I was headed out of Nevada into Utah, the shirt wouldn't even have any reference value ;-)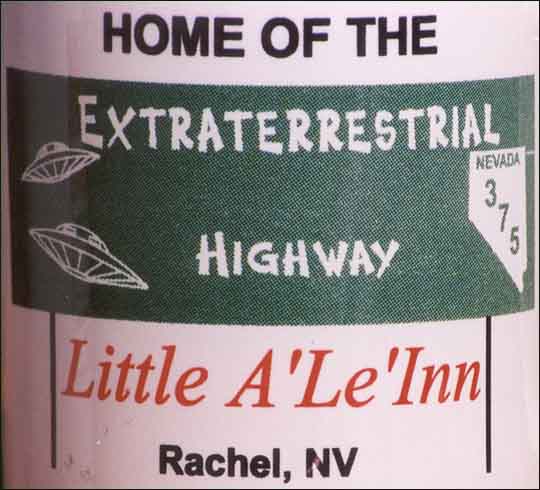 On a later cross-country road trip in 1998, I returned to Nevada, and traveled the Extraterrestrial Highway (state route 375), subject of yet another state tourist promotion, playing on its proximity to "Area 51" and the supposedly high rate of UFO sightings in the vicinity. The town of Rachel (only one on the 110-mile E.T. highway) has a few shops catering to UFO buffs, which sold me this coffee mug, and the T-shirt and mug below. (I also poked around the perimeter of "Area 51" -- didn't see anything, other than security patrols in menacing SUVs, watching me from the other side of the fence.)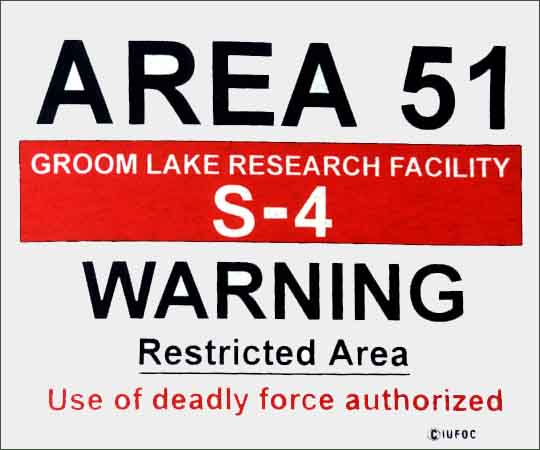 Here is my Area 51 T-shirt.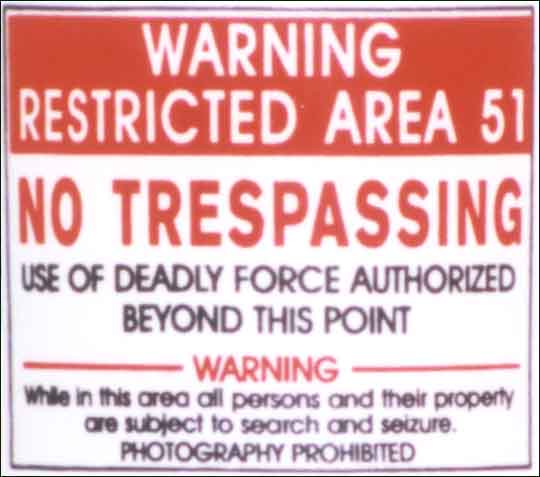 The coffee mug has a slightly different design.
---
See also Introduction page, Page 4: Dalton Highway, Page 5: Alaska Highway, Page 6: Other Alaska, Page 7: Hana Highway, Page 8: Other Hawaii, and Page 9: Maritime Provinces, and Page 10: Miscellaneous
---
My Hot Springs and Highways home page
---
Any questions, comments, etc.? Please e-mail me.
This page, and all of the above images, are © 2001-04, 2006-2007 Oscar Voss, and may not be copied or otherwise reproduced or used without my permission except incidentally, in connection with viewing the pages on this site. Furthermore, all of the T-shirt and other designs pictured in those images remain © their respective copyright owners, all rights reserved, and their display on this site does not imply any right or permission to duplicate those designs for commercial or other use.