Oscar's Road Geek Souvenirs Collection
(formerly "Oscar's Road Geek T-shirts Collection")
by Oscar Voss
The following pages provide a virtual display of T-shirts and other souvenirs from some of the more interesting highways and places traveled on my many road trips, for those of you who don't regularly see me with those items.
This site is organized as follows:
Page 1: Joe, Montana (in eastern Montana, near US 12) -- four photos, ~90K
Page 2: Nevada (the "Loneliest Road," US 50 across Nevada; Nevada's Extraterrestrial Highway) -- four photos, ~105K
Page 3: High roads (to the summits of Mt. Evans and Pikes Peak in Colorado, and Mauna Kea on Hawaii's Big Island) -- seven photos, ~133K
Page 4: Dalton Highway (northern Alaska) -- six photos, ~156K
Page 5: Alaska Highway -- six photos, ~162K
Page 6: Other Alaska -- three photos, ~81K
Page 7: Hana Highway (in Hawaii, on eastern Maui) -- eight photos, ~231K
Page 8: Other Hawaii (other Maui highways, Kalaupapa Trail on Molokai, Hawaii Superferry, Kalapana lava closure, diner on the Big Island's old Mamalahoa Highway) -- eight photos, ~250K
Page 9: Maritime Provinces (Confederation Bridge, Nova Scotia's Cabot Trail, Newfoundland) -- eight photos, ~157K
UPDATED! Page 10: Miscellaneous -- three photos, ~54K
The images on the following pages display my road geek souvenirs online, in much the same way as they would be displayed in person or on my car, or would be displayed online in photos of me or my car with them. Those images are © 2001-07, 2009 Oscar Voss, and may not be copied or otherwise reproduced or used without my permission except incidentally, in connection with viewing the pages on this site. Furthermore, all of the T-shirt and other designs pictured in those images remain © their respective copyright owners, all rights reserved, and their display on this site does not imply any right or permission to duplicate those designs for commercial or other use.
---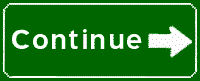 to page 1: Joe, Montana
---
My Hot Springs and Highways home page
---
Any questions, comments, etc.? Please e-mail me.
© 2001-07, 2009, 2011 Oscar Voss. Revised March 2011 (new item on page 10).