Oscar's Road Geek Souvenir Collection -- page 10 (Miscellaneous)
This final page includes some souvenirs I picked up during my various road trips, that don't fit in elsewhere in this collection.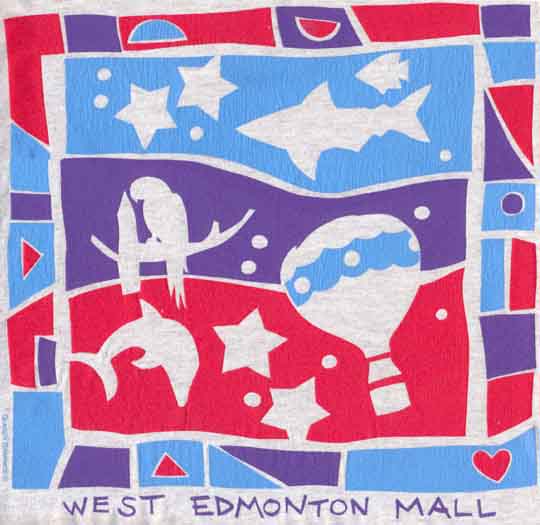 The West Edmonton Mall, in Edmonton, Alberta, is both huge and had some unusual features, including an indoor beach (comes in handy during the really cold winters up there) and branches of some local car dealerships. I got this T-shirt when I stopped by there in 1994 on my way up to Alaska.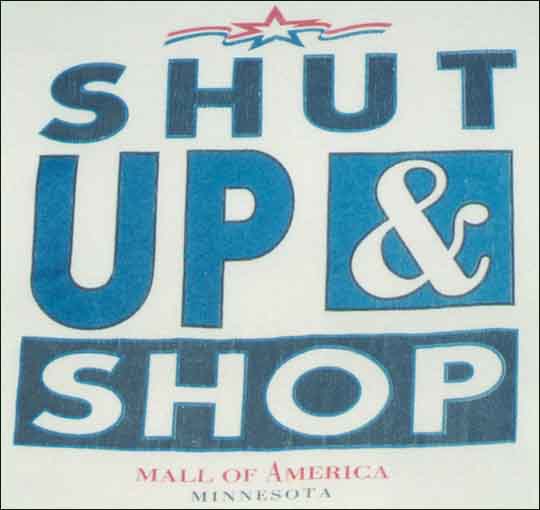 This T-shirt I picked up on my 1996 visit to the Mall of America in Bloomington, Minnesota is regrettably out-of-print. It's not only one of my favorites, but is also quite popular with shopkeepers everywhere.


I got, along with about 3500 other people, this free souvenir T-shirt at the March 19, 2011 grand opening for the California route 52 extension near San Diego, which completed the freeway from La Jolla east to the route 67 freeway in Santee.
---
This is the last page of my Road Geek Souvenirs collection.

to page 9: Maritimes Provinces
See also Introduction page, Page 1: Joe, Montana, Page 2: Nevada, Page 3: High roads, Page 4: Dalton Highway, Page 5: Alaska Highway, Page 6: Other Alaska, Page 7: Hana Highway, and Page 8: Other Hawaii

---
My Hot Springs and Highways home page
---
Any questions, comments, etc.? Please e-mail me.
This page, and all of the above images, are © 2006-2007, 2011 Oscar Voss, and may not be copied or otherwise reproduced or used without my permission except incidentally, in connection with viewing the pages on this site. Furthermore, all of the T-shirt and other designs pictured in those images remain © their respective copyright owners, all rights reserved, and their display on this site does not imply any right or permission to duplicate those designs for commercial or other use.