A few Washington, D.C. area sign goofs
I took these photos on December 9, 2000.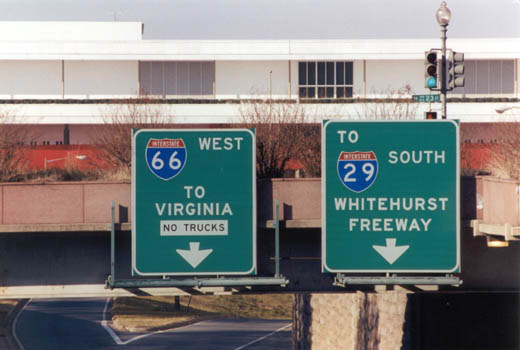 The sign to the right directs traffic to "Interstate 29." The Whitehurst Freeway is actually US 29. (I saw no other "I-29" signs on the Whitehurst Freeway or its approaches, and as far as I know all other signs showing the Whitehurst Freeway's route number correctly identify it as US 29.) The real I-29 is in the Midwest, from Kansas City to Fargo, and beyond to the Canadian border.
These signs are over the westbound lanes of the E Street Expressway in downtown D.C., on the 23rd Street NW overpass, as the expressway approaches the junction with Interstate 66 in front of the Kennedy Center (visible in the background). I took this photo from about a block away, from a park built over the expressway, using a 75-300mm telephoto zoom lens (set somewhere in the upper end of that range).
NOTE: The above sign goof was later fixed. By April 25, 2001, the I-29 shield was replaced with a correct US 29 shield.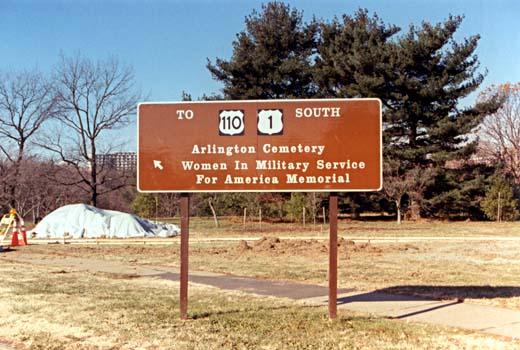 This sign, on the traffic circle between the Memorial Bridge and Arlington Cemetery, misidentifies Virginia state route 110 as "US 110." There is no US highway 110 (there used to be one, in Wisconsin).